Brief
:
February 25, 2011, Volvo Car Corporation (Volvo Car Corporation) announced in Beijing and start the next 5 years the company's development strategy in China, including Chengdu and Daqing in China has established production bases and the Shanghai headquarters of the two bases, 2015 sales of 20 million vehicles and 20%of the Chinese luxury car market share objectives.
---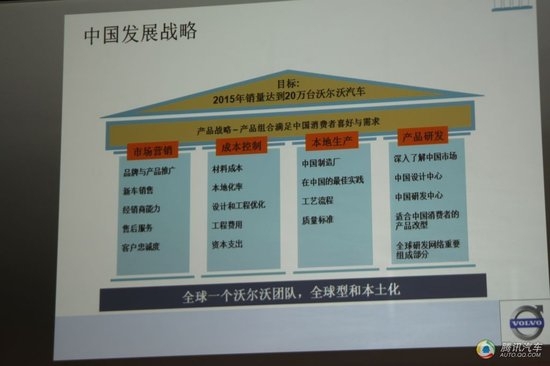 Volvo China Development Strategy
February 25, 2011, Volvo Car Corporation (Volvo Car Corporation) announced in Beijing and start the next 5 years the company's development in China strategies, including Daqing in China has established two production bases in Chengdu and Shanghai and the headquarters base of 20 million vehicles in 2015 sales and 20%of the Chinese luxury car market share objectives.
Volvo Car Corporation, Mr. Li Shufu, chairman of the world, Volvo Car Corporation President & CEO Stephen . Jacob (Stefan Jacoby) President, Volvo Car senior vice president and chairman of China, Mr. Hui Shen, and all the Volvo Group's China executives attended the conference.
Volvo Car President and CEO Stephen world. Jacob (Stefan Jacoby), announced, WO Calvo global management board and approved car Chengdu base, to support the implementation of Daqing base, but ultimately, the Chinese government's approval. Volvo Car Corporation also decided to speed up China's Shanghai headquarters and technical center building.
Volvo Car Corporation, the global chairman Li Shufu said: "I and other members of the board of Jacob President, Global Management, and Volvo all staff in the achievements made over the past few months, very satisfied, we have developed critical markets such as China's development strategy in Europe and the U.S. market is also very start of this year well, now is the time for action. "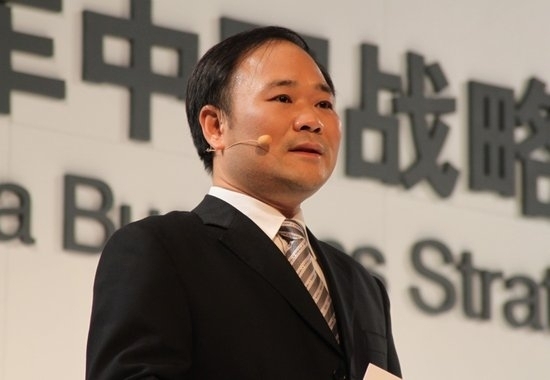 Li Shufu, chairman of Volvo Car Corporation, a speech
Mr. Jacob said: "China is the second home market of Volvo cars, Volvo cars plays an important role in the success. August 2, 2010 after a successful delivery Volvo cars immediately started an extensive investigation and research, to develop the next 5 years, Volvo's development strategy in China. Our goal is to reach 20 million units by 2015, China's luxury car market sales and 20%market share. "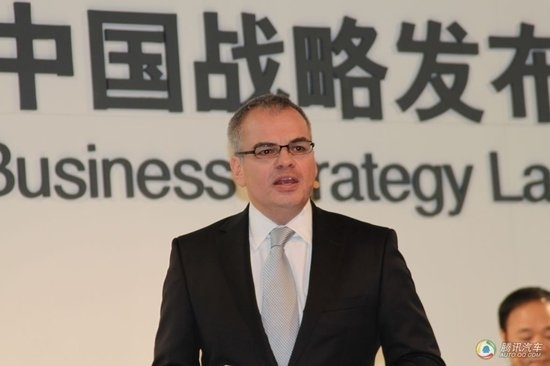 Volvo Car President and CEO Stephen - Jacob live presentation
order to implement the China strategy, a new organization also announced the establishment of China. Mr. Hui Shen, Senior Vice President and Chairman of Volvo Group, China; Mr. Tong Zhiyuan, CEO of China; Mr. Wang Zhaoxing as the president of China; Lal facilities. Danielson (Lars Danielsson) responsible for the production and Mr. quality control, vice president of China; Shi Ruixiang (Richard Snijders) Mr. Volvo Group sales company in China, president and CEO. Volvo business structure in China has grown from a national sales company, to grow and develop into a full-functional business groups, business ranging from product development, manufacturing, quality control, purchasing, sales, marketing and customer service, to the investor relations , financial, legal, human resources and public affairs and other fields.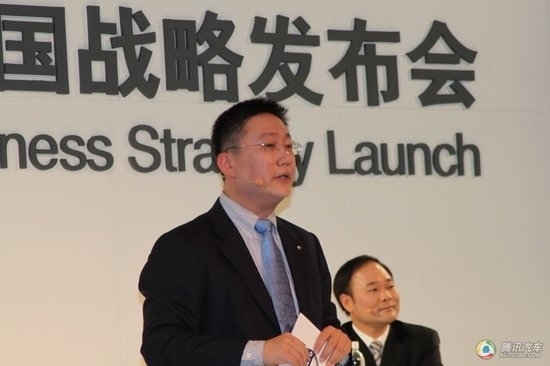 chairman of Volvo Car Group China Shen Hui live presentation
Waugh Calvo car next five years, the strategic focus of the business including product planning and development, sales and marketing, parts procurement, production and localization of several parts such as the human resources strategy.
constantly research the Chinese market, China in the understanding of customer needs, understand the basis of competition, planning and imported products domestic product, the design of products to meet the preferences of Chinese consumers, to quickly adapt to market trends in China and China's ever-changing customer needs.
base is the headquarters of Shanghai Automotive Group Volvo China's administrative center, located in Shanghai, China Volvo Technology Center's focus is high-end cars, electric vehicles and new energy vehicle design, research and development.
Volvo in the western base of Chengdu in western China will be covered by market-oriented, participation and support of Western China Development.
Volvo in Daqing in northern China north of the market base will be covered mainly with the latitude of its geographical conditions and Sweden is similar to the purpose of participating in and supporting the revitalization of northeast old industrial base.
Volvo Cars will strengthen the management of sales and marketing, 4S stores from the current 106 to 220 home, training and optimize sales and service personnel to improve and enhance the customer experience and customer service, great efforts to strengthen Volvo Qiche "global luxury brand" brand building.
Volvo cars in China will further optimize the procurement and supplier management, to further improve the implementation of Volvo consistent strategy for global sourcing.
Volvo cars in China and global recruiting hundreds of engineers, with global headquarters in Gothenburg, Sweden R & D headquarters synchronous online work, development and design for the global and Chinese market automotive products, and according to the Chinese consumer preferences and habits for the Chinese market products, training and capacity building in the Chinese vehicle design.
Volvo cars in China to implement human resources strategy to attract outside talent and training internal staff combined with the establishment of a Support Chinese and Western, there is the centripetal force of the team, to establish a "global type, localization," the corporate culture.
Volvo Car President and CEO Stephen. Mr. Jacob said: "Volvo will follow Volvo in the global implementation of a quality standard, a set of R & D system, the premise of a management assessment standards and principles, to achieve localization of research and development, local production, localization, sales objectives, to enhance the Volvo car global competitiveness. our future pattern of the Swedish Santos Rand and the main service facility in Ghent, Belgium mature markets worldwide, primarily serve the Chinese and Chinese factories around China emerging markets. "
Volvo Group China, Mr Hui Shen, Chairman, said: "We are building a production base in China, will execute the highest level of Volvo's global production and quality control system. "
Volvo Car President and CEO Stephen. Mr. Jacob said:" Looking tomorrow, Volvo Cars will maintain its luxury brand positioning has always been and continue to promote safety and environmental protection in the field of Volvo's global leadership, Volvo continues to consolidate and strengthen the position of traditional markets in Europe and America, while actively explore, including China including emerging markets, more in-depth study of China and other emerging economies, consumer behavior, as they offer a unique charm and value proposition of the Volvo car. "
Volvo 2010 is the year for change. Since August 2 with the Ford Motor Company Geely completed after delivery of Volvo Car Corporation, Volvo Cars of each quarter with the first quarter of last year, the good growth momentum in 2010, reversing a decline over the past two years trends, annual car sales reached 374,000, an increase of 11.2%over 2009, the company achieved a full-year profit. Electric car safety crash Volvo C30 has also been made with ordinary internal combustion engine vehicle safety indicators comparable to Volvo's safety to continue into the future global leadership. Employee satisfaction survey conducted by a third party up to 84%, the highest ever.
Volvo Car Corporation, the global chairman Li Shufu said: "We will continue to strictly enforce the" Geely is auspicious, Volvo is a Volvo "policy. After brainstorming, careful study and extensive discussion, we worked out a business strategy in China is very correct. The next task is to release" Tiger "back to the mountain, to restore past Volvo glory, to further enhance its "Scandinavian design, global luxury brand," the traditional, stick to its "safe, low-key, high-grade" core beliefs. a more global, more luxury, more high-end Volvo, in the realization of "zero casualties, zero emissions, "the great vision of the same time, the world's automotive industry will continue to contribute to the development of civilization."

3