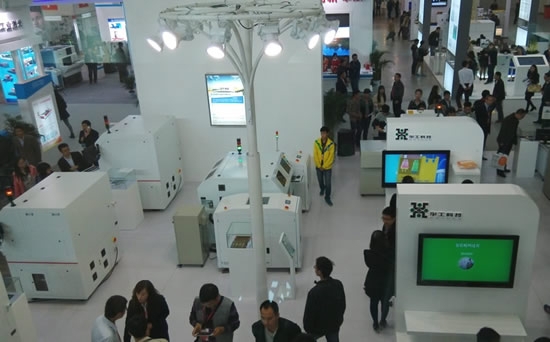 event--the 11th annual Photonics field" Optics Valley of China "International Optoelectronic Exposition kicked off yesterday in Wuhan International Expo Center, for a period of 3 days. the show, huagong laser display a variety of industry-leading high-end ultra precise laser machining equipment, bring, Sapphire, the whole industrial chain, LED industry automation zhizao total 3D laser applications and laser application industry solutions.
huagong tech booth now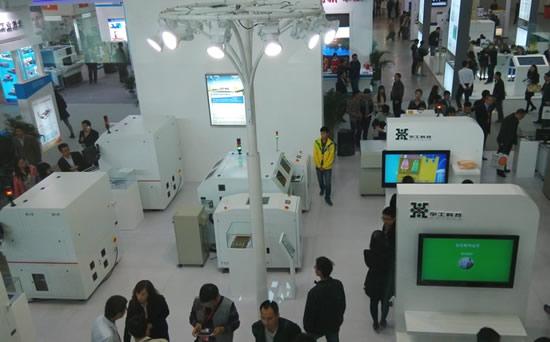 booth Interior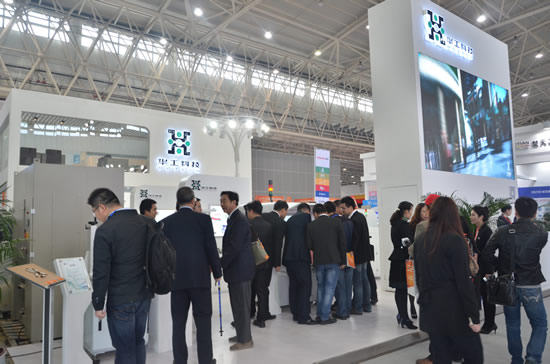 debut, is located in Hall A1 the booming popularity of huagong tech booth appeared to be expected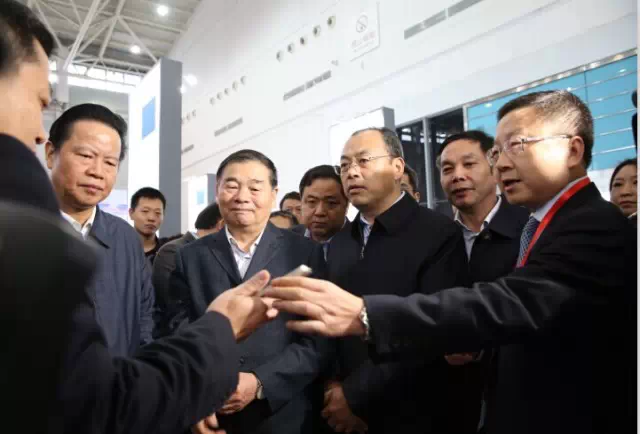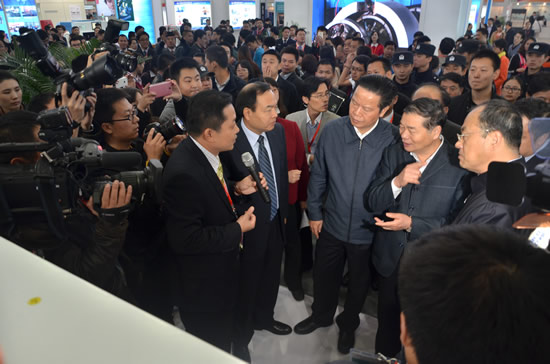 miit Vice Minister Yang xueshan, Vice President of the Chinese Academy of Sciences Shi Erwei, Vice Secretary of the municipal party Secretary Zhang Changer, Wuhan officials visiting the booth such as Ruan chengfa, Mayor Tang Liangzhi, hear reports on new products and new technologies.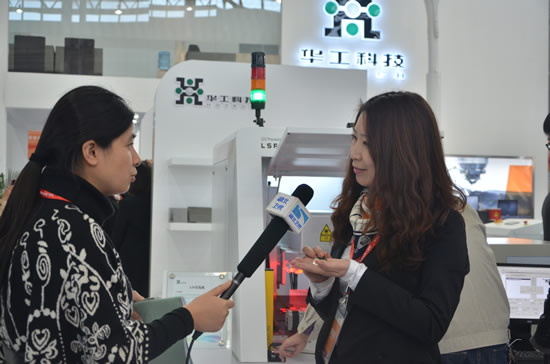 huagong laser Vice President lizhanglihua on-site media interviews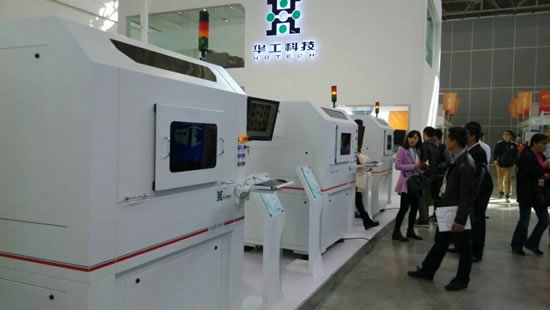 exhibition site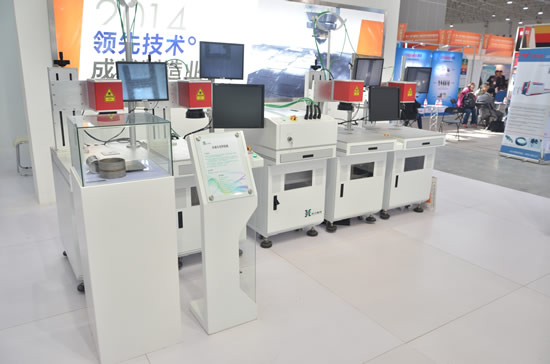 exhibition site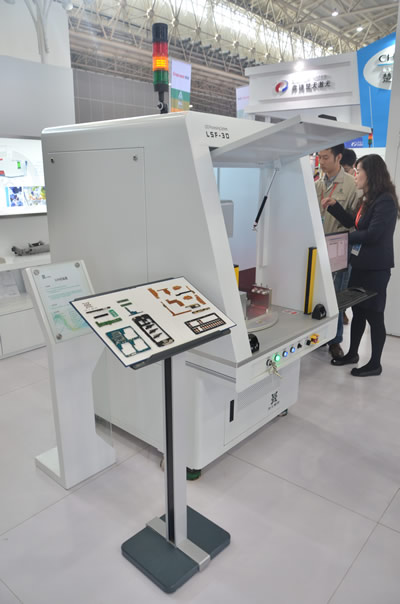 exhibition site
laser cut technologies brought about by the sapphire-glass cuttingundefinedundefinedundefinedundefinedagino Sans GB', 'Microsoft Yahei', sans-serif; WHITE-SPACE: normal; FLOAT: none; LETTER-SPACING: normal; COLOR: rgb(102,102,102); WORD-SPACING: 0px; -WebKit-text-stroke-width:0px "> technologies, circuit boards can be precision marking, an effective solution the pressure-sensitive Label label, inkjet and other traditional forms of disadvantage.undefined。

LT series top gear--high-speed automatic pipe laser line, pipe, square tube, rectangular tube can be as well as opposite-sex tube profile, high quality laser cutting.3